LEAD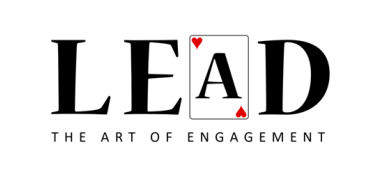 Have you come across any of these alarming statistics?

"78% of your employees are disengaged and looking for new jobs!"
"3 Years is the average time spent by a millennial in the workplace"
"75% of the total global workforce will be made up by millennials by 2025 "

Based on such facts we keep asking ourselves "Why isn't there a practical way to keep our people engaged to the job, workplace and organization?" LEAD – The ART of Engagement – program enables your leaders to understand different generations in your organization, utilize their intelligence and engage them through using the Tool Box engagement approach.


Key Learnings:
How to Drive employee's intelligence.
Understand how to deal with millennials workplace challenges.
Learn to develop leadership confidence through amplifying personal strength.
Learn the Tool Box of employee's engagement.
Duration:
Thanks

Thanks