The Show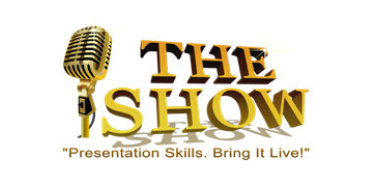 "Glossophobia; the fear of public speaking" has been ranked number ONE biggest fear for 74% of the population. The SHOW is the first presentation skills course that introduces you to how fear arises when you stand up to present, what it does to your brain and body, and how to overcome it.

In this course you will go through an interesting experience and a competitive environment that encourages intensive practice, involves different types of feedback, and combines learning with entertainment. Upon completing this course you will receive your "Personalized Performance Report" that explains your presentation skills' areas of strength and areas of development and enables you to track your progress throughout the three days.
Key Learnings:
In three extensive days, you will learn:
New techniques to help you overcome your fears while speaking in public.
Having full control before stepping up on stage.
How to build rapport with your audience.
How to create and structure your material in a logical built-up sequence.
How to use your body language to engage your audience and your voice to generate energy in the room.
Duration:
Thanks

Thanks