Seven Communication Sins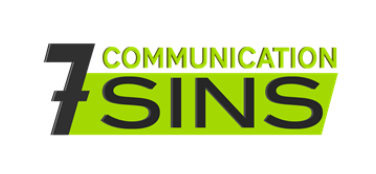 "I'm among the nicest 50% of population" voted by 98% of people in a research by Goldsmiths University of London. If that's so true, then who are the other evil 50% of population? Isn't it time to open your eyes to who you really are and what you subconsciously do? Isn't it time to confess that we all commit communication sins and have victims, which consistently ruins our relationships?
Join LOGIC's communication skills course –SEVEN to find out the seven communication sins and to explore the cost we pay for committing these sins and how to transform them into the SEVEN Skills that form lasting relationships inside and outside the workplace.
Key Learnings:
Relationships makes us happier and healthier
Reviving the human moment
Building trust and validating perceptions
Conflict resolution
Speak so that others listen – how to identify the different types of people
Listening to others makes them feel important
Give constructive feedback and receive criticism objectively
Duration:
Thanks

Thanks